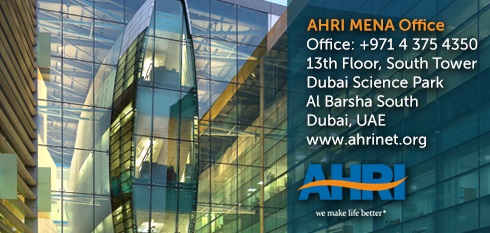 The AHRI office in Dubai, United Arab Emirates, furthers its members' interests by enhancing relationships with manufacturers and governmental and non-governmental organizations in the region.
Our Dubai-based team will help the industry address increasing regulatory requirements and demand for AHRI standards and certification programs in the Arabian Gulf - within Gulf Cooperation Council countries such as Saudi Arabia and the United Arab Emirates, the Levant area, in Jordan, Lebanon, Turkey and others, as well as in North Africa - Egypt, Algeria, Morocco, and Tunisia, to name a few.
Quick Links
 
Certification
Standards
Membership
Meetings and Events
Communications
Contacts
Find information about AHRI's MENA team here.