AHRI State Summit
Kimpton Sawyer | Sacramento, CA | April 16 - 17, 2024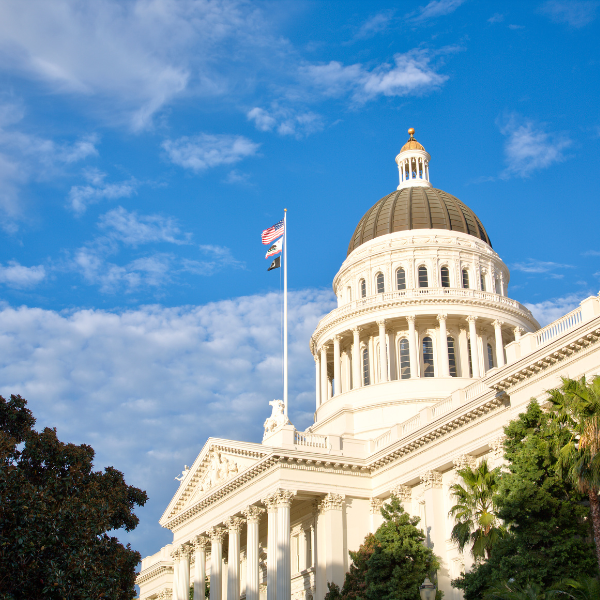 About the Meeting
The AHRI State Summit is a unique opportunity for AHRI members to represent our industry before state government officials and to communicate its positive impact on jobs and the economy, energy efficiency, innovation, health and safety, and the environment. 
The AHRI Government Affairs team puts association members in touch with representatives from legislative offices, regulatory agencies, and environmental and other organizations to engage in constructive dialogue and networking.
2023 New York State Summit Highlights
Sixty AHRI members traveled to Albany, New York on April 25 and 26, 2023, to engage with Empire State lawmakers and regulators on key issues impacting our industry. Members and staff heard from officials from the New York State Department of Environmental Conservation and the New York State Energy Research and Development Authority (NYSERDA) about the state's environmental and energy goals, engaged staff from environmental advocacy groups, and met with senators, assemblymembers, and staff in the state Capitol building on such critical issues as PFAS policy, plastics and packaging, extended producer responsibility, and right-to-repair. It was the first time AHRI held its State Summit in New York, but given the state's growing environmental and regulatory activity, it is unlikely to be the last. 
Stay Tuned for More Information!

               
The next AHRI State Summit will be held in Sacramento, California on April 16 and 17, 2024. If you have not already done so, please subscribe to the AHRI Update Newsletter to keep abreast of this and all other association events.