AHRI State Summit Sessions
A detailed listing of all meetings planned for the Summit.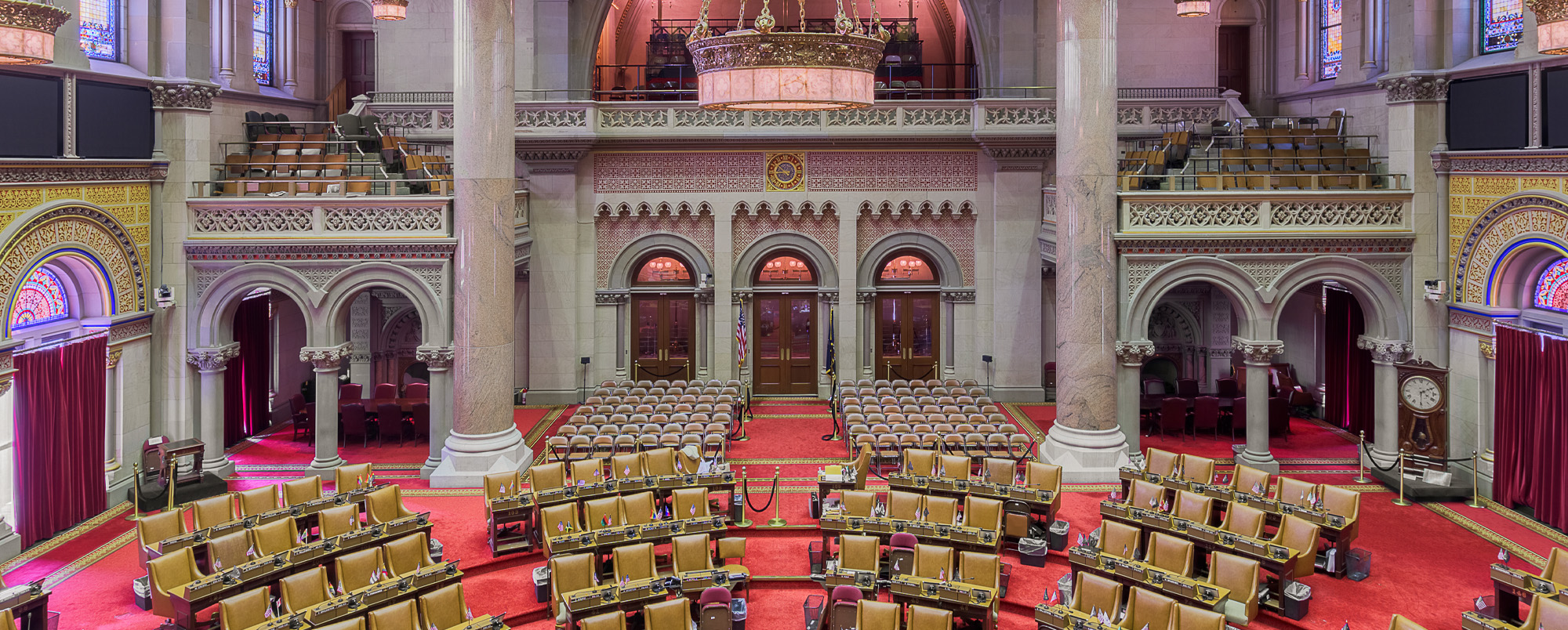 The Schedule
The meeting will address topics ranging from decarbonization to plastics and EPR, the refrigerant transition, and more. Several networking events and opportunities to connect with colleagues are scheduled. All events listed are held at the Renaissance Albany Hotel unless noted.
Date 

Session 

Time 

Location

4/25/2023

Registration

7

:00 AM – 4:00 PM

DeWitt Ballroom Foyer

4/25/2023

Breakfast and Keynote Speaker

8:00 AM – 9:00 AM

The Shelf

4/25/2023

Business in New York – What's on the Horizon?

9:15 AM – 10:00 AM

DeWitt Ballroom

4/25/2023

Understanding New York's Plastics and EPR Legislation

10:15 AM – 11:00 AM

DeWitt Ballroom

4/25/2023

Plastics & EPR: A Panel Discussion

11:00 AM – 12:00 PM

DeWitt Ballroom

4/25/2023

Lunch and Keynote Speaker

12:00 PM – 1:15 PM

The Shelf

4/25/2023

Decarbonization: Everything Everywhere All at Once

1:30 PM – 2:15 PM

DeWitt Ballroom

4/25/2023

Industry Impact of State-Wide Building Decarbonization

2:15 PM – 3:00 PM

DeWitt Ballroom

4/25/2023

Right-To-Repair Law/Regulation Panel

3:00 PM – 3:45 PM

DeWitt Ballroom

4/25/2023

NYS New Energy Efficiency and Building Code Law and Implementation

4:00 PM – 5:00 PM

DeWitt Ballroom

4/25/2023

Group Networking Reception

5:00 PM – 7:00 PM

The Shelf

4/26/2023

Registration

7:00 AM – 2:00 PM

DeWitt Ballroom

4/26/2023

Breakfast and Keynote Speaker

8:00 AM – 9:00 AM

The Shelf

4/26/2023

PFAS Policy in the Northeast

9:15 AM – 10:00 AM

DeWitt Ballroom

4/26/2023

A Refrigerant-Focused Conversation

10:00 AM – 10:45 AM

DeWitt Ballroom

4/26/2023

The New York Legislature: 2023 Legislative Priorities

11:00 AM – 11:45 AM

DeWitt Ballroom

4/26/2023

Lunch

12:00 PM – 1:00 PM

The Shelf

4/26/2023

AHRI Coordinated Meetings with New York State Legislature

1

:30 PM – 5:00 PM

New York State Capitol Buildings

4/26/2023

Social Event

5:30 PM – 7:30 PM

The City Beer Hall