Annual Sales Volume Reporting Instructions
The AHRI Annual Sales Volume Reporting Form is to be used to report your company's annual sales volume(s) as they pertain to your AHRI Trade Association Membership and participation in the AHRI Certification Program(s). The information you provide will be used by AHRI Staff to compute your company's association membership dues and/or certification program licensing fees. To avoid penalties, please submit your annuals sales volume report by the indicated deadline.
All Annual Sales Volume figures will be kept confidential.
General Step-by-Step Instructions
Click link provided in email and log into AHRI's Reporting Website

What You Will Need 

Login credentials or create an account

Help

If you need to create an account, please submit a ticket to Member services via the AHRI Support widget located at the top right-hand corner of the AHRI Website.

Select your company from the Organization dropdown menu and click Next

Help

If reporting for multiple companies, select your first company and enter annual sales volume; then return and repeat process for remaining companies
If you do not see all the companies for which you need to report annual sales volume, please contact 

[email protected]

Click OK once you are on the Reporting area page containing the Annual Sales Volume Form(s)
Click the Submit button next to the appropriate Annual Sales Volume Form(s): AHRI Membership and/or AHRI Certification

What You Will Need

Knowledge of organization's AHRI Membership and/or Certification Participant status

Help

If your organization is both an AHRI Member and Certification Participant, each form should be submitted individually as the reporting criteria is different

Enter sales figures

What You Will Need

Annual sales volume numbers for each product type (Membership) or certification program (Certification) from July 1, 2021 to June 30, 2022

Please Note: Input annual sales volume numbers (DO NOT include dollar sign ($), comma (,) or period (.)) for each product section(s) or certification program(s), referring to separate reporting criteria for Membership and Certification

Help

Click the plus sign (+) on the top-right of the reporting box to add other product section(s) or certification program(s) if necessary

Scroll down and click Save/Submit
If necessary, repeat above steps for reporting annual sales volume of additional organizations; or if your organization is both, an AHRI Member and Certification Participant, please repeat steps for the second form (Membership/Certification)
Download a copy of the current year's reports by clicking the Review/Print Report button
AHRI Membership Annual Sales Volume Reporting Guide
Reporting for Product Types
Manufacturers (OEMs) should report annual sales volumes for:
All equipment manufactured in North America (including products exported overseas)
All equipment manufactured overseas, imported, and sold in North America
North American sales for each product type in which the company is a member

Please include applicable sales for subsidiary companies

Affiliate Members shall submit sales volume for all product sold, regardless of location of sale, in the membership categories they participate in.
Reporting for Components vs Final Systems Product
If you produce a component that is included in a final systems product, ONLY report sales volume for the final product. 
Please note the following: 
DO NOT submit separate annual sales volumes for each manufacturing location.

Instead, sum these amounts and enter the total sales figure; if this is not possible, please submit a ticket to Membership (through the AHRI Support widget at the top right corner of our website) so alternative reporting arrangements can be made.

DO NOT report sales for products manufactured AND sold outside of North America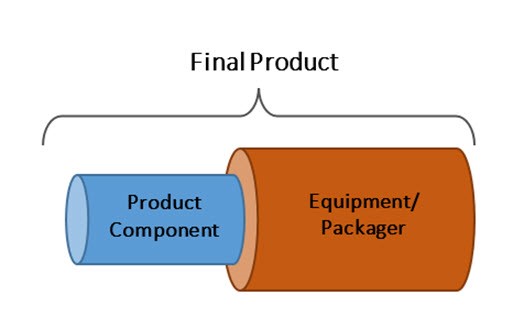 Per AHRI bylaws, annual sales volume reporting is mandatory and due within 30 days. Each Full, International, and Affiliate Member shall annually submit its Annual Sales Volume for all products within the scope of every Industry Sector for which it is eligible based on the prior twelve (12)-month period ending June 30.
For questions, please contact [email protected]
AHRI Certification Annual Sales Volume Reporting Guide
All Certification Participants
Report total dollar annual sales volumes for all AHRI-certified equipment
AHRI must receive annual sales volume for each certification program in which the company participates. Please account for any AHRI-certified product(s) sold domestically, overseas, to a Private Brand Marketer (PBM), and/or under all brand/trade names.
DO NOT

 

submit separate annual sales volumes for each manufacturing location.
DO NOT

 

submit annual PBM sales volume for any programs in which your company is a PBM.
Provide the total sales figure for all locations; if this is not possible, please notify

 

[email protected]

 

so alternative reporting arrangements can be made.
Per the AHRI Genral Operations Manual, all shipments bearing AHRI certification shall be accounted for in a report submitted by the OEM. Data is required for each certification program in which the OEM Participant belongs.
Reporting for Components
Manufacturers of Components and its Final Product
If your company is the Original Equipment Manufacturer (OEM) of a certified component that is part of another AHRI certified product of which your company is also the OEM, DO NOT double report the components.
Account for the sale of the final product only (i.e., separate component-only sales from final product sales). See below illustrationof the "final product."
Manufacturers of Only Components
If you are a manufacturer that only produces components, report your component sales.
International Certification Participants
International participants should report "actual sales" or "projected sales" in the International market (see Section 12.5.1 of the General OM).
Please note: Participants cannot report $0 sales.
ERV Certification Participants
For ERV Participants manufacturing both components and packagers—
Report only component sales to be included in the license fee calculation.

DO NOT include packagers.

The license fee is the sum of the components annual sales volume calculation and the flat-rate packager license fee.
SPVU Certification Participants
Direct questions regarding AHRI Certification reporting to [email protected]
Please combine sales for single packaged vertical air-conditioners (SPVA) and single packaged vertical heat pumps (SPVH). Enter the total under SPVU.
FAQs
Reporting criteria are distinct and will result in different figures used to calculate your company's annual membership or certification license fee
Please refer to the corresponding instructions to view specific differences
The categories with reported sales from previous years are automatically included. If your company is no longer selling any products in a specific program, please and notify 

[email protected]

If your company has sales to report for a program that was not automatically displayed on the reporting page, you can add it by clicking the plus sign (+) in the upper right corner and select the program from the dropdown menu
No, you do not need to report annual sales volume for product you are no longer selling/manufacturing.
If you are no longer selling/manufacturing any products within the certification scope, we require that you withdraw as a participant from that specific AHRI Certification program.
First, try to copy and paste the link into a different browser.
(URL is located in Annual Sales Volume email)
PLEASE NOTE:
Submission errors have been known to occur while using Internet Explorer — if possible, please use an alternative internet browser to access AHRI's Reporting Website
If unsuccessful, please contact 

[email protected]
The integrity of the information would then be questionable.
The online submission tracks the individuals who reported figures in previous years.
AHRI is unable to confirm receipt and accurate entry of annual sales volume figures

Non-reporting of annual sales volume is considered a cause for termination

Annual sales volume information is kept confidential, and email is not always a secure platform
Make sure that ONLY NUMERIC CHARACTERS were typed into the boxes. Any symbols will prevent the form from correctly uploading to our system.
Your session in the AHRI Reporting website may have timed out—please try logging in again.