AHRI Safe Refrigerant Transition Task Force
Image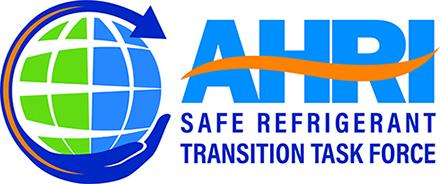 AHRI's Safe Refrigerant Transition Task Force has been formed to address every step of the supply chain in the safe refrigerant transition to low-global warming potential refrigerants. The task force comprises AHRI members and stakeholders employed with contractors, government agencies, the fire service, unions, training organizations, and other businesses.
---
Resources and Fact Sheets
A Guide to the Safe Refrigerant Transition:

Chapter 3 — Standards
Chapter 4 — Safety/refrigerant use
Chapter 5 — Refrigerant tools/ tool checklist
Chapter 6 — Detectors/sensors for industrial/residential
Chapter 7 — Servicing A2L systems

Low–GWP Refrigerant Fact Sheets:
Relevant Articles
Presentations and Webinars
---
NOTE: While the voting membership of the Task Force roster is currently closed, any member or stakeholder may join the meetings as a non-voting member. Technical experts interested in participating in the working groups are particularly encouraged to contact AHRI.