NOTE: Select Radiant Hydronics from the menu
Image
Fundamentals of HVAC/R
By Carter Stanfield, David Skaves
ISBN-10: 0-13-222367-8
ISBN-13: 978-0-13-222367-6
Published by Prentice Hall
© 2010
Pub. Date: Mar 9, 2009
ORDER
Image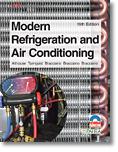 Modern Refrigeration and Air Conditioning, 19th Edition
By Andrew D. Althouse, Carl H. Turnquist, A.F. Bracciano, D.C. Bracciano, and G.M. Bracciano
ISBN: 978-1-61960-199-4
Published by Goodheart-Willcox Publisher
© 2014
ORDER
Image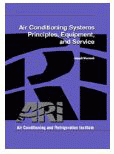 Air Conditioning Systems: Principles, Equipment, and Service
By Moravek
ISBN-10: 0-13-517921-1
ISBN-13: 978-0-13-517921-5
Published by Prentice Hall
© 2001
ORDER
AHRI Curriculum Guide
The Curriculum Guide provides instructors with the necessary ingredients for a complete HVACR program. Its purpose is to establish a universal set of standards for HVACR educational programs to effectively train entry-level technicians for residential or light commercial heating and air-conditioning equipment or commercial refrigeration systems.
Establishing an HVACR Program in Your School
This how-to guide provides a framework for implementing a local school HVACR program, which adheres to the Partnership for Airconditioning, Heating, and Refrigeration Accreditation (PAHRA) standards. It includes sample curriculum and equipment lists. Single copy no charge. To order, send your mailing address to AHRI's education staff.